International Festival of Beer 2019
5 HILLS OUT
Buy Tickets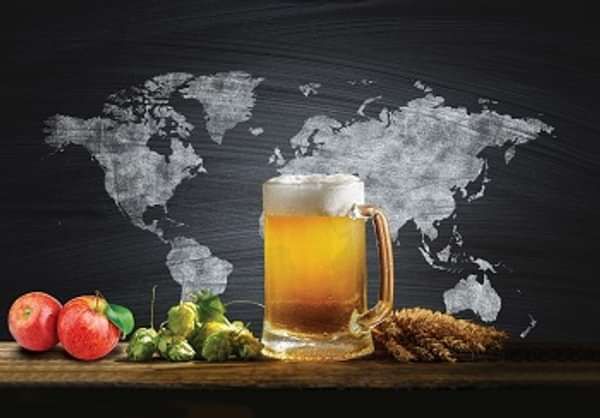 International Festival of Beer 2019 8th March - 10th March
5 Hills Out are playing on Saturday 9th March, 12pm - 12:30pm.
International Festival of Beer. Friday 8th – Sunday 10th March
Get ready for the UK's largest collection of beers and ciders from around the world!
Have you ever tasted a beer from Russia, Brazil, Kazakhstan, or South Korea? Well here is your chance! Join us at The International Festival of Beer 2019 and taste some of the 1,000 beers and ciders from around the UK and over 50 countries worldwide. Don't forget to sample some of the winners from the prestigious International Brewing Awards 2019 which precedes the event.
· Entertainment marquee with live bands and DJ throughout the event
· A wide selection of cask, keg & bottled products
· All beer styles featured under one roof
· A variety of pilsners & ciders
· Food Stalls serving delicious street food
· Beer samples included in the ticket price
· Beer & food matching appreciation talks (book in advance)
· Entrance to the historic Bass museum included in the ticket price
Sessions: Friday 6pm – 12pm, Saturday 12-5pm & 6-12pm, Sunday 12-5pm
Ticket price:
· Friday evening - £10. Includes 3 x ½ pints free.
· Saturday daytime - £8. Includes 3 x ½ pints free.
· Saturday evening - £12. Includes 3 x ½ pints free.
· Sunday daytime - £6. Includes 3 x ½ pints free.
· All day Saturday - £16 includes 5 x ½ pints
· All 4 sessions - £30 includes 10 x ½ pints
· CAMRA members half price on Friday
Book now online or call 01283 532 880. CAMRA members will be asked for ID on arrival to get discounted ticket on Friday
The live music line up will be:- ( line up maybe subject to change, check website for latest updates):-
Friday 8th -
6pm - Muddy Puddle 6:30pm - Abbie & The Roses 7pm - Cover'd in Punk 7:30pm - Oobleck 8pm - Frank Hunter Trio 8:30pm - Further Than Forever 9pm - Star From Ivy 10pm - Deja Vu
Saturday 9th
12pm - 5 Hills Out 12:30pm - Eddie & The Wolves 1pm - Moore & Moore Beer 1:30pm - Pole*Star 2pm - 2:30pm - No Setting Sun 3pm - Ben Donkin Band 3:30pm - Western Hollows 4pm - Emma Buckley (B Band) 6pm - Eagles Vs Drones 6:30pm - Russ Weller Band 7pm - False Idols 7:30pm - The Lapels 8pm - Richard Castle Band 8:30pm - Andy Crowe Band 9pm - Bandeoke 10pm - The Silicone Taxis
Sunday 10th -
12:30pm - Friends Of Merlin 1pm - The Extras 1:30pm - The Social Ignition 2pm - Dead On Arrival 2:30pm - A Conspiracy Of Ravens 3pm - Kirsty Clarke & The Beating Hearts 3:30pm - Green Fortune 4pm - Dorothy Martin Band 4:30pm - Kirby Frost
Line Up
5 Hills Out are a 5 piece folk punk band from Derbyshire, formed in 2014.  Inspired by activism and change the band mix folk with punk, incorporating accordion, saxophone, guitars, mandola, bass and drums into their passionate and crafted sound. The band perform fully stripped down acoustic sets using percussion, or can happily crank up the volume with electric guitar and drums. Their songs are inspired by activism, the environment and community, their sets pull in the crowd to join them in their rallying cries of protest and reform.  5 Hills Out sound is energised by their eclectic influences taken from the likes of The Levellers, Richard Thompson, New Model Army, X-Ray Spex and Gogol Bordello.  After the success of the bands performances at YNOT Festival, the band were invited to perform on the Live and Upcoming radio show by Phantom Media.  The band played debut songs from their forthcoming EP 'No Way In', now available on all good music download platforms.
View Profile